14 June 2019
How to manage a cost reduction masterplan?
In the case of extended and complex projects in which the scope of activity is not limited to a single area, the execution of the works is coordinated in a masterplan. This includes:
A coordination and monitoring body (steering committee) which usually meets every 40-60 days;
A project leader on both client and Smart VCO sides: they coordinate the respective teams;
A planning of sub-projects according to shared priorities;
A dashboard to monitor the results achieved.
The role of a steering committee
The steering committee (SC) meets periodically and shares the results and / or critical points of the project.
What periodicity? On average every 40-60 days, but it also depends on the phase of the project (frequency is higher at the beginning).
The role of a project leader
The project leader coordinates all project activities and reports directly to the steering committee.
The masterplan phases
It is necessary to prepare a schedule of the project phases.
The phases may depend on:
Shared priorities
Nature of the project area
Geography
Level of complexity.
The opportunity to divide the intervention into phases is also functional to the distribution of the expected workload.
Once the phases have been defined, the schedules of the projects and activities are drawn, displaying the summary in a Gantt.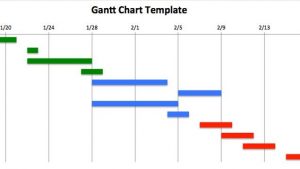 The project leader then prepares a dashboard to check the progress of the activities and the results achieved.
Which purchasing areas can benefit from a cost reduction masterplan?
Transportation (road, sea, air)
Parcel express couriers
Packaging
Logistics
Forklifts
Clothing, uniforms and PPE
Insurance
Food stamps
Business travel
Payroll elaboration
Credit cards commissions
Electricity and gas
Information Technology
Business information
Plant maintenance
Canteen
Bank charges
Customs charges
INAIL and INPS charges
Vehicles fleet
Civil and industrial cleaning
Waste disposal
Provision of temporary workers
TARI – waste tax charges
TLC (phone & connectivity)
Supervision and concierge
To understand the potentialities of a cost reduction masterplan, drop an e-mail to info@smartvco.com